Yard Kings Brewing Co. appoints Head Brewer, Adam Wolfe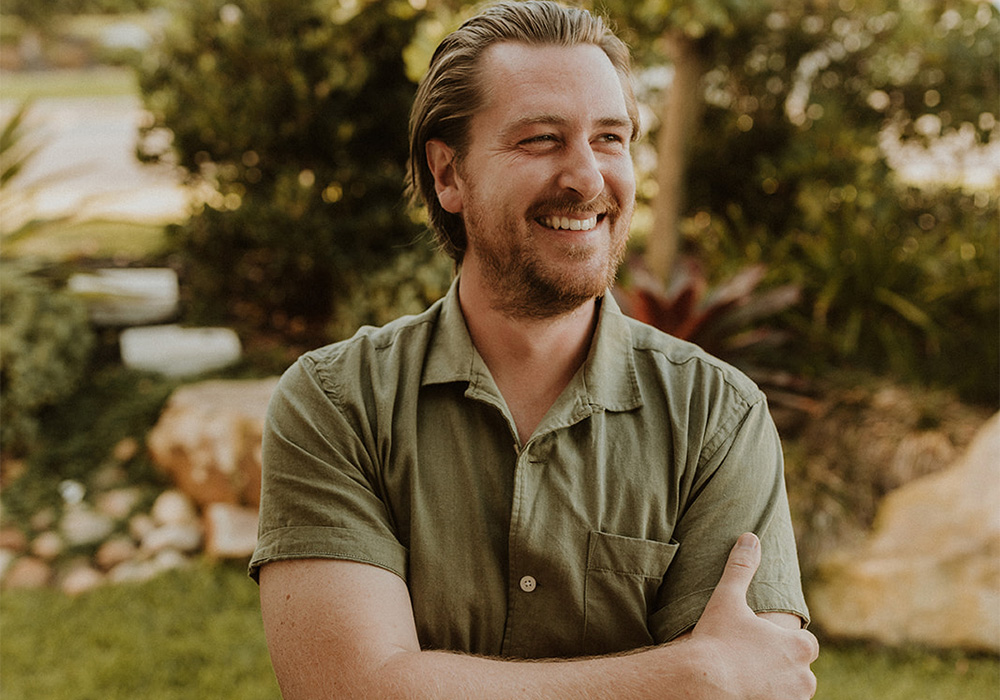 The team at Yard Kings Brewing Co. are stoked to officially announce Adam Wolfe as our Head Brewer.
Adam comes to us with nearly a decade of brewing experience. He worked in Sydney for five years in the local craft scene, after relocating to Australia from the U.S. with his fiancé in 2016. . 
"I was lucky enough to start working on the brew team for The Grifter during their early days, and eventually worked my way to be their Lead Brewer. I couldn't have asked for a better introduction to the Australian craft beer scene. I learned so much there, it was an amazing opportunity with some incredible people!"
As for where it all began, Adam cut his teeth in the industry at Harpoon Brewery in Boston, Massachusetts, on the East Coast of his home country of the USA.
Coming to Australia evidently gave Adam a case of the travel bug; and their next adventure took he and Megan to arguably the greatest beer destination of all – Europe.
"I had a year's stint of brewing in Amsterdam, and apprenticed at a traditional lager brewery in Munich, and at Cantillon in Brussels. It was a really special experience to get to work so closely with breweries I really admire and learn techniques from those who have been perfecting them for more than a century."
It was always a dream of mine to workg in different countries and see other brewing cultures. It really opens your eyes to the many brewing techniques the world has to offer.
"And the brewing community itself is half the reason why I love my job, because everyone is so open and welcoming. From the States to Australia to Germany, and all the places in between, the willingness to share knowledge and ideas has never wavered." 
"Maybe the best part is that no matter what country I've been in, we all discover pretty quickly that we speak a universal language: beer!" 
All of which is why we at Yard Kings Brewing Co. are so excited he's decided to return to sunny Australia and head up our Brewery in Morisset, where flavour and quality may be the destination, but the journey will be all about good people doing something they're passionate about.
As for what his day-to-day job entails, Adam sums it up thusly: "My role focuses on beer production, quality, and consistency."
"It's a job with a huge amount of variety, where no two days are ever really the same. On brew days I'll be executing step-by-step production of wort, yeast management, as well as overseeing cleaning and maintenance of the brewery."
"Quality control is obviously a massive part of it, which means there's a bit of data entry and updating brew sheets, although you balance out those slightly duller parts of the day with more physical/technical work like keg filling and operating the canning line, as well as occasionally jumping in to help out with meeting and serving our guests."
"Above all, it's about making a deliciousdrop."
Of course, what's in your glass or can isn't the only thing that will be packed with flavour if you're making a trip to our Lake Macquarie Brewery, with Adam set to be working his alchemy out of our dedicated venue, The Yard Brewery and Smokehouse, which will house a 20hL brewhouse, as well as our tasting bar and smokehouse cafe.
"Aussies love a good BBQ, which is something we Americans definitely have in common, so I can't wait to see The Yard packed out with hungry and thirsty folks enjoying our full range of food, beers and good times," Adam says.
"Coming together to share good food and drink is one of humankind's greatest rituals. When you think of the best times in your life, they tend to involve friends and family, lots of laughter, as well as something mouth-watering on your plate and a cold schoonerso I'm eager to be part of a team that will bring that on a daily basis."
"I'm also just excited to be able to clock off for lunch and enjoy some of the amazing food that I see – and smell – them preparing in the Smokehouse!"
"After spending time in Munich, I'm very into lagers at the moment. So I am really excited to focus on creating some really delicious, classic lager recipes that will pair really well with smoked meats."
Adam likes to go a little rogue from time to time as well. 
"I always like when food and beer can mesh together in a complimentary way," he says, "so my favourite recent concoction was a Coconut Miso Gose."
"Gose as a style is super unique – it's a mildly salty, sour beer – and Miso is one of my favourite ingredients to work with in the kitchen."
"I thought it would be a cool way to get the salted balance for that style through Miso.  Throw in some toasted coconut and citrus-forward hops and each flavour played its role."
Flavours like coconut and citrus generally stir the soul with some pretty strong summer vibes (it's scientifically proven that when listening to Harry Nilsson sing "you put the lime in the coconut…" you instinctively picture yourself lying on a beach with a coldie in hand) so it may not come as a shock that Adam also cites his surroundings as being a frequent source of inspiration. 
"This is such a beautiful part of the world – the beaches, rivers, vineyards and generally awesome weather make Newcastle, the Lake and the Central Coast an easy place to brew because you need only take a look out the window on the way to work to feel the creative juices flowing!"